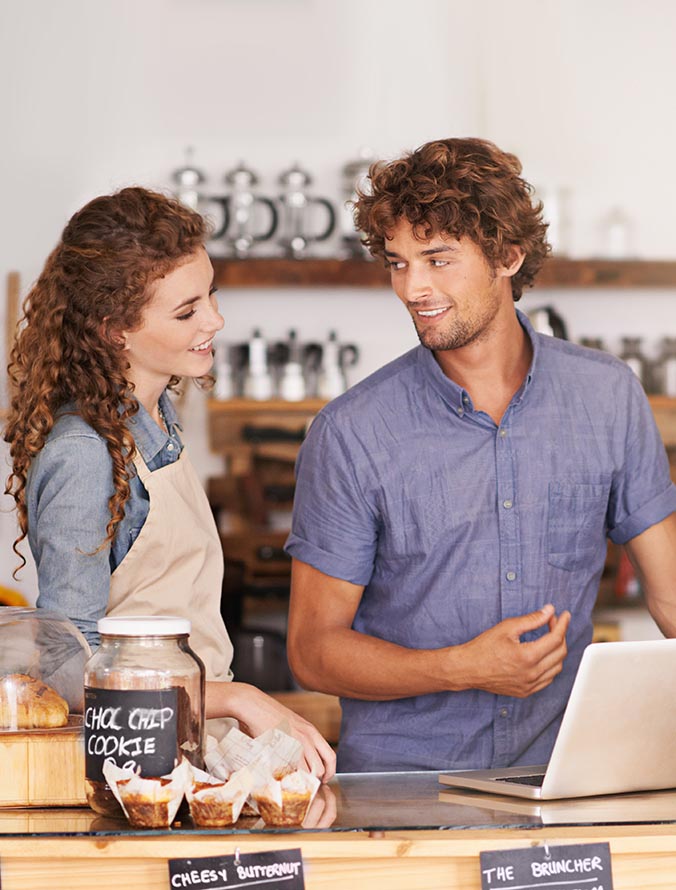 The Merchants Portal gives you access to useful services for managing your business completely autonomously, 24 hours a day.
The Merchants Portal has information on PCI DSS (Payment Card Industry - Data Security Standard) security certification, an international standard for protecting and guaranteeing credit card holder information and data, regardless of purchase method. In addition, Nexi offers an ISO 9001:2001 certified management service for complaints.

There is no charge for registering for and activating the dedicated services. To register, you will need: Company Code (in your account statement or confirmation letter), VAT number and e-mail address.

Merchants portal services
The Merchants Portal has useful, easy-to-use services for managing your Card payment receipts.

Discover the new way to manage your online activity with Nexi Business.

Nexi Business is designed to give to our Merchants a tool for
Monitoring, in real time, the status and the details of transactions

Compare the trend of the stores in the same geographical area or product category
Access your accounting documents (invoices and statements)
Make reversals of the last 2 months transactions in total autonomy
Nexi Business is free and you can log in from any device:
From the Web site:https://business.nexi.it
From Tablet and Smartphone with the app for iOS and Android:App Store or Google Play  
It is mandatory to register following the guided procedure. You only need: your VAT number, the last four numbers of the bank account on which you receive the credits from Nexi or alternatively, the "Linea Diretta" code on your POS..