Monitoring and managing your business will be as easy as using your smartphone
For having an overall, detailed vision of all your in-store and online transactions and all relevant statistics.
To see results for the day, the week and the month or even comparing different periods.
For comparing the performance of your business with respect to other Merchants, selected based on geographical area and market segment for a specific period.
For accessing all your accounting documents (invoices, bank statements). For directly managing reversals.
From today, Nexi Business, anytime, anywhere, now right by your side.
Download the App, register and access all App features.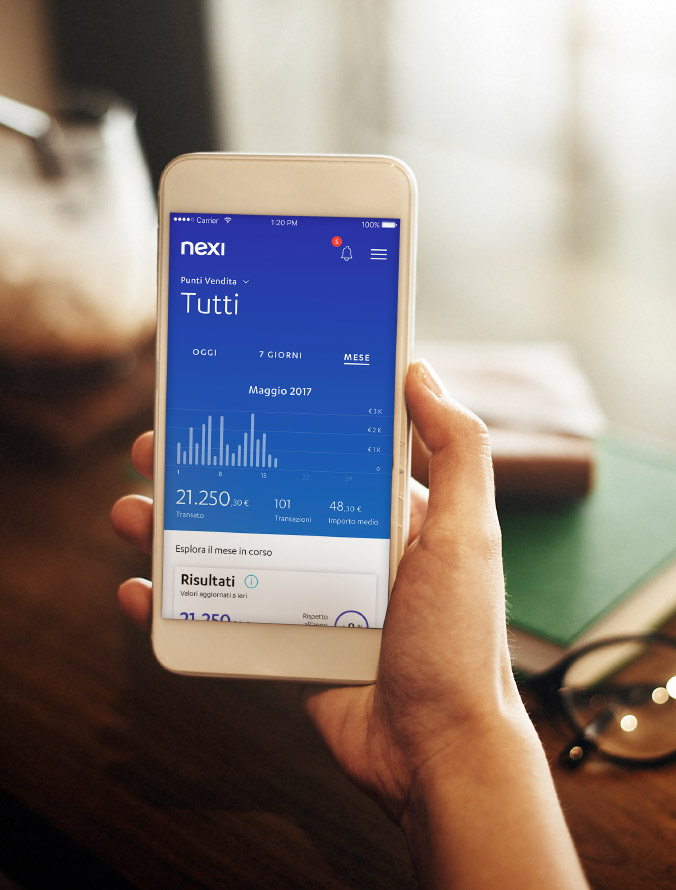 Before starting the registration process, remember to have on hand a receipt from a purchase made at your store in the last two days.