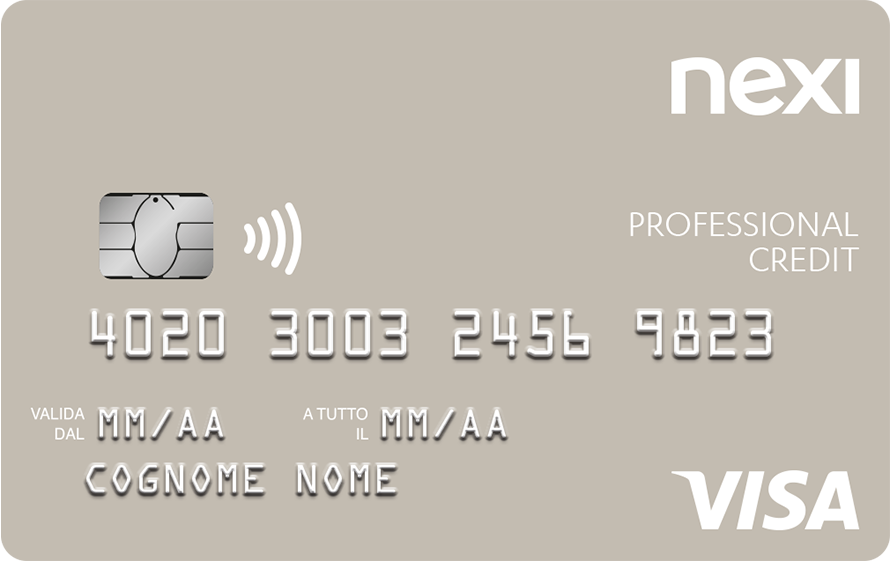 Nexi Professional credit card allows both work and personal expenses to be charged to employee current accounts, enabling the Company to eliminate cash advances and operating expenses. In addition, employees can count on a prestigious and exclusive payment tool.

Reduction of cash advances
Maximum flexibility: the possibility to decide the percentage of costs to be paid by the Company and the percentage to be paid by the employee
The annual fee (if the Company pays it) and the cost of sending a paper copy of the statement are tax deductible for the Company
Possibility to customise the Cards with the company logo or with an ad hoc card design.
Spendable worldwide
Expense is postponed until the last day of the month following purchases, even for personal expenses
A single monthly statement with details of spending with the Card
Free online Nexi Card services are available from the Private Customers' Reserved Area or the Nexi Pay App at any time
Use of #iosi
3D Secure fraud protection to protect your online credit card purchases
Nexi Pay app notifications or Text Alert services to keep spending with the Card under control 
Free insurance policies and support services.
How to request Nexi Professional
Interested Companies should contact the Info Line on 199 13 10 10, Monday - Friday, 9 am - 6 pm; call charges apply.* Or contact your Bank. Companies that are already Customers should contact their Account/Sales Manager.

*Maximum cost of call: €0.1188 per minute + VAT from landlines; from a mobile phone, costs vary depending on the service provider used.
Nexi Professional features
Discover the other Nexi cards for companies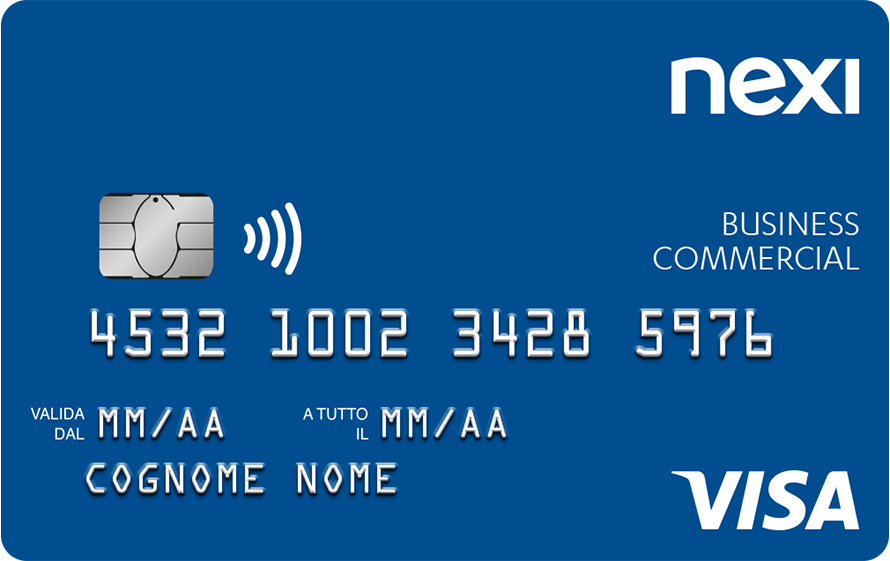 Business
The credit card dedicated to freelancers and small and medium-sized enterprises.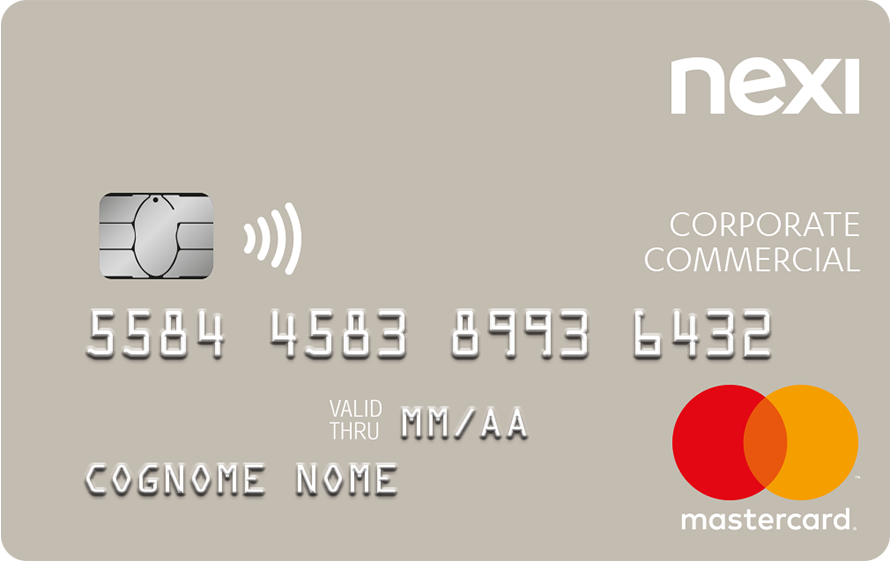 Corporate
The credit card is ideal for large Companies, multinational corporations and public bodies.

Advertising message with promotional purpose. For more information, refer to the fact sheets available in the Transparency section.