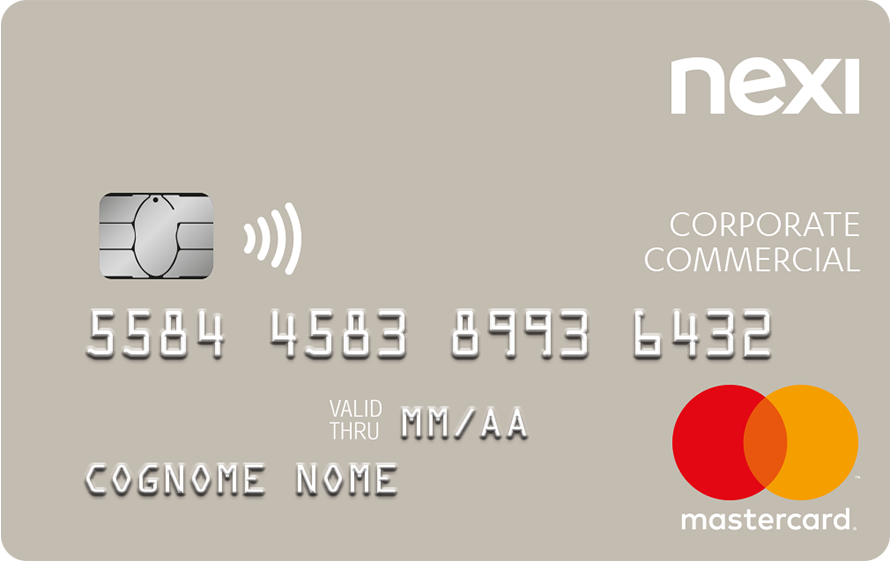 Nexi Corporate is a credit card tailor-made to optimise cash transactions, perfect for large Companies, multinational corporations and public bodies in which most of the staff travels frequently for work.
Nexi Corporate allows Companies to unite travel, purchasing and marketing expenses in a single payment tool, charging the Company current account and keeping a sharp eye on spending with a detailed statement, while reducing or eliminating travel cash advances.

Nexi Corporate is available on the VISA or Mastercard international circuits, in Basic, Gold and Black versions (the latter only upon invitation, available only on the Mastercard circuit).

Companies can also request Cards with custom graphics and special Company protection insurance coverage, thereby eliminating liability in the event of employee cardholders making unauthorised fraudulent purchases.
Reduction in cash advances for travel expenses
Simplification of business trip purchases 
Different spending limits for each employee's Card
Corporate Liability Waver insurance coverage to protect the Company in the event of employee cardholders making fraudulent purchases
Reporting system on the nexi.it website
Possibility to customise the Card design with the Company logo 
Possibility to expand the range of Cards in accordance with the company's administrative requirements
Contactless payments.
How to request Nexi Corporate
Interested Companies should contact the Info Line on 199 13 10 10, Monday - Friday, 9 am - 6 pm; call charges apply.* Or contact your Bank.
Companies that are already Customers can contact their Account/Sales Manager.
*Maximum cost of call: €0.1188 per minute + VAT from landlines; from a mobile phone, costs vary depending on the service provider used.
Discover the other Nexi cards for Companies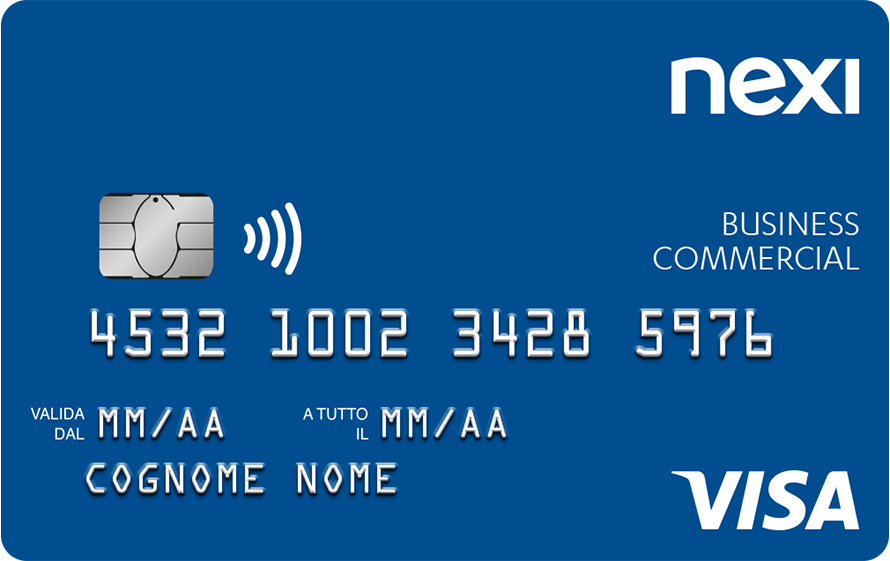 Business
The credit card dedicated to freelancers and small and medium-sized enterprises.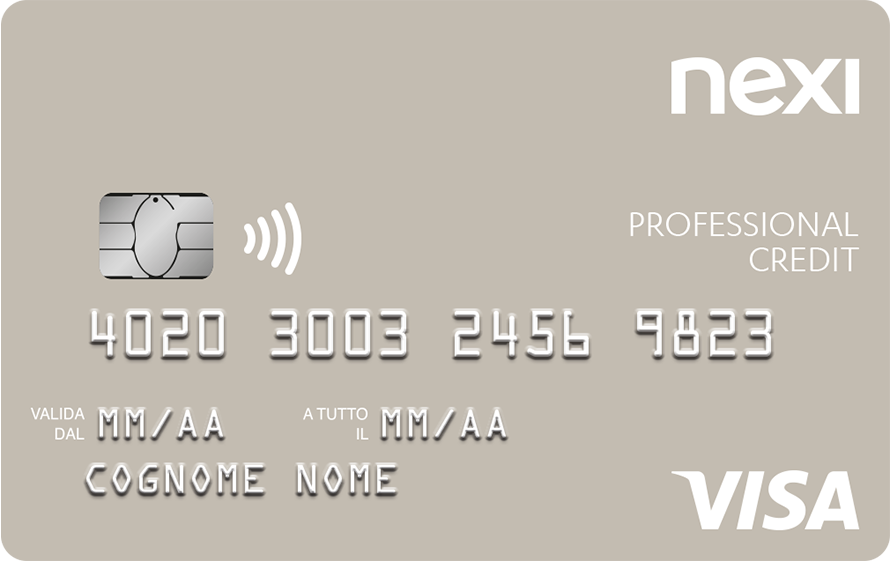 Professional
The credit card that enables Companies to eliminate cash advances and administration expenses.

Advertising message with promotional purpose. For more information, refer to the fact sheets available in the Transparency section.