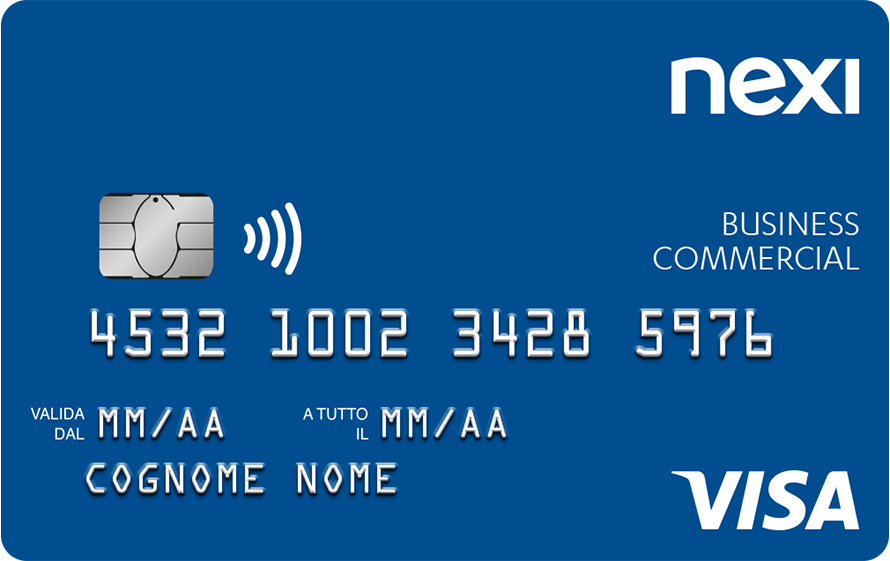 Nexi Business is a credit card designed especially for freelancers and small and medium-sized enterprises, which provides solutions for all types of work expenses (travel, client-related expenses, purchases).

It allows the reduction or elimination of cash advances and keeps a close eye on spending; it has clear, useful reporting, services and benefits to grow your business as well as a free insurance policy.
Nexi Business is available on the international VISA or Mastercard circuits as: 

Basic / Nexi Card
Oro / Gold, for those who require a higher monthly limit (€5,200) with better insurance coverage 
Black (by invitation only, available on the Mastercard circuit).
Nexi Business is also available in a Confindustria version, only for Companies affiliated with Confindustria.
Check the costs of a Business Card online: holders of Cards charged to a personal current account should access the Private Customers' Reserved Area, while holders of Cards charged to a Company current account should access the Business Portal Reserved Area

Full multirisk insurance coverage, plus medical and legal assistance, and a secure-purchase policy
A telephone and online Travel Agency entirely dedicated to business travel
Contactless payments.

How to request Nexi Business
Contact one of the Nexi Partner Banks.
Nexi Business Card features
Discover the other Nexi cards for Companies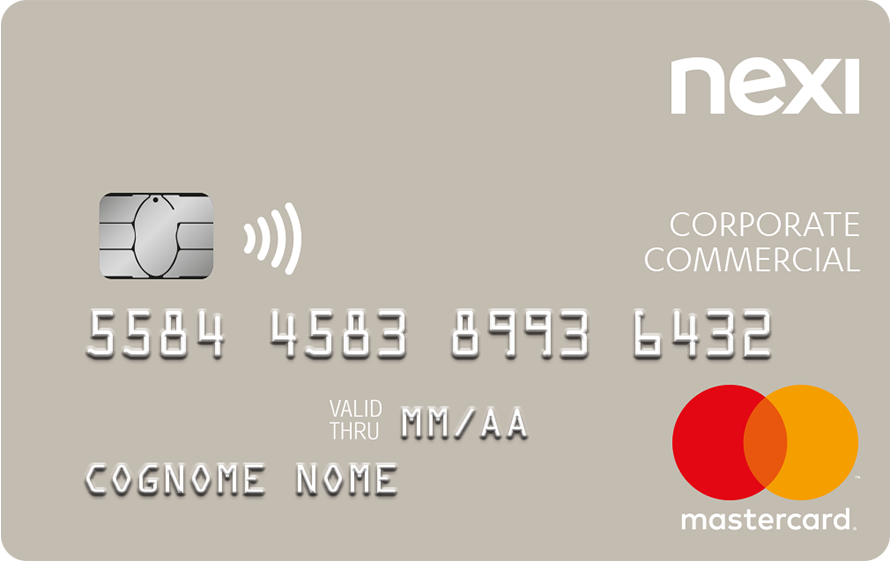 Corporate
The credit card is ideal for large Companies, multinational corporations and public bodies.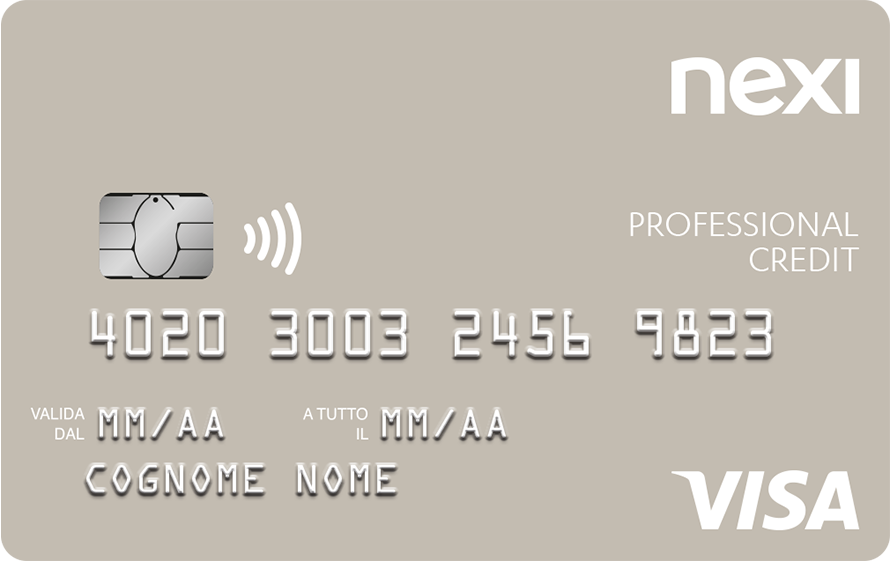 Professional
The credit card that enables Companies to eliminate cash advances and administration expenses.

Advertising message with promotional purpose. For more information, refer to the fact sheets available in the Transparency section.