Discover the solutions designed to accept payments wherever you are.

Solutions designed to grow your business wherever your customer is and accept digital payments easily and securely.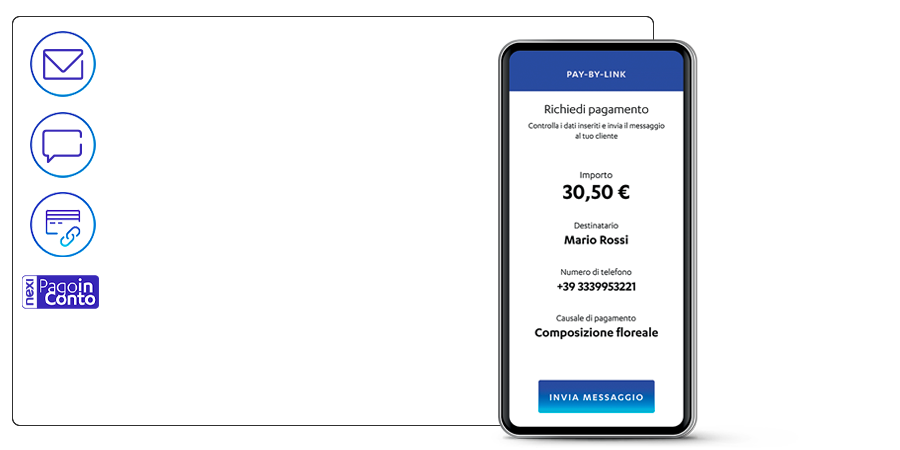 The new solution to accept remote payments by sending a link via e-mail, SMS or chat, without having an e-commerce website. Ideal for home deliveries, for remote consultations and on all the contexts without the physical presence of your customer.
The service is included in your agreement without additional costs until 2022.06.30.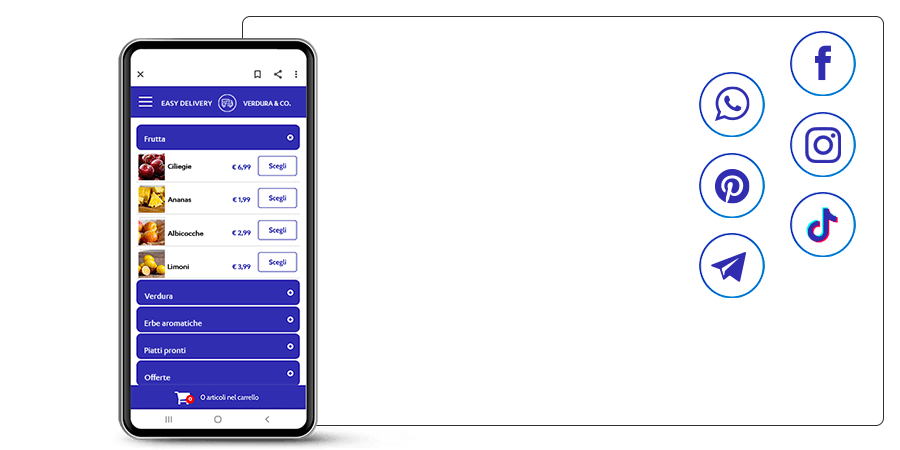 The solution to sell and accept payments online and on social networks, without having an e-commerce website.
Perfect to sell online through a digital showcase accessible from all your social pages (Facebook, Instagram) and manage the booking of services directly from your social pages.

With MobilePOS, you can accept payments easily and securely through your smartphone simply by downloading the appropriate App. Ideal if you have a mobile business or if you need to accept occasional mobile payments distant from the point of sale, for example at trade fairs or home delivery.
R DESIGNED FOR: Small shopkeepers who need to accept mobile payments in store at the point of sale; for those who carry out activities on the move and must accept payments from customers; street vendors; freelancers; home delivery.
O Pay-by-Link included to cash out remotely by sending a payment link via email, SMS or chat
Request Nexi Mobile POS at your Bank or discover the online offers that include it


Do you want to create your e-commerce website
or add a payment gateway to your e-commerce site?