Turn social sharing into sales.
Easily add and sell products on Facebook and Instagram to allow customers and prospects to browse and shop within their favorite social media channels, thanks to partnerships with eDock and e-motion.


For the organization of your catalog, from stock availability to price management and sales processes.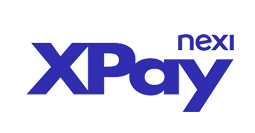 For online acceptance of all digital payment methods in total simplicity and security.

For choosing the best available offer of the courier in terms of delivery times.

Choose the best offer to sell with Social Commerce
Do you have a Nexi e-commerce offer?

€ 0 / month
acquiring cost of the existing contract
 Includes: a catalog of 100 products, the management of 30 orders per month, 5 shipments throughout Italy
 
6€ from the sixth shipment, the price applies for shipments up to 2 Kg

in order to have over 100 products in the catalog and / or 30 orders available, the customer can purchase add-ons directly from eDock starting from € 9 per month
Do you want to start selling on social?

€ 0 / month
3% on transactions and € 0,3 per transaction for payment management
Include: a catalog of 100 products, the management of 30 orders per month, 5 shipments throughout Italy
6€ from the sixth shipment, the price applies for shipments up to 2 Kg

in order to have over 100 products in the catalog and / or 30 orders available, the customer can purchase add-ons directly from eDock starting from € 9 per month

For a more accurate service, each of the 3 partners has its own Call Center. If you have difficulty in specific moments of the operations you are carrying out, therefore refer to the direct contact of the service: