Cred, based out of Tel Aviv, is an investment management technology company with strong roots in finance, behavioral economics, and data.
Our team is passionate about helping banks grow their investment assets through data-driven, deep client personalization.
We believe that banks have an "unfair advantage" in offering their clients highly personalized and client-centric investment management services to attract more business.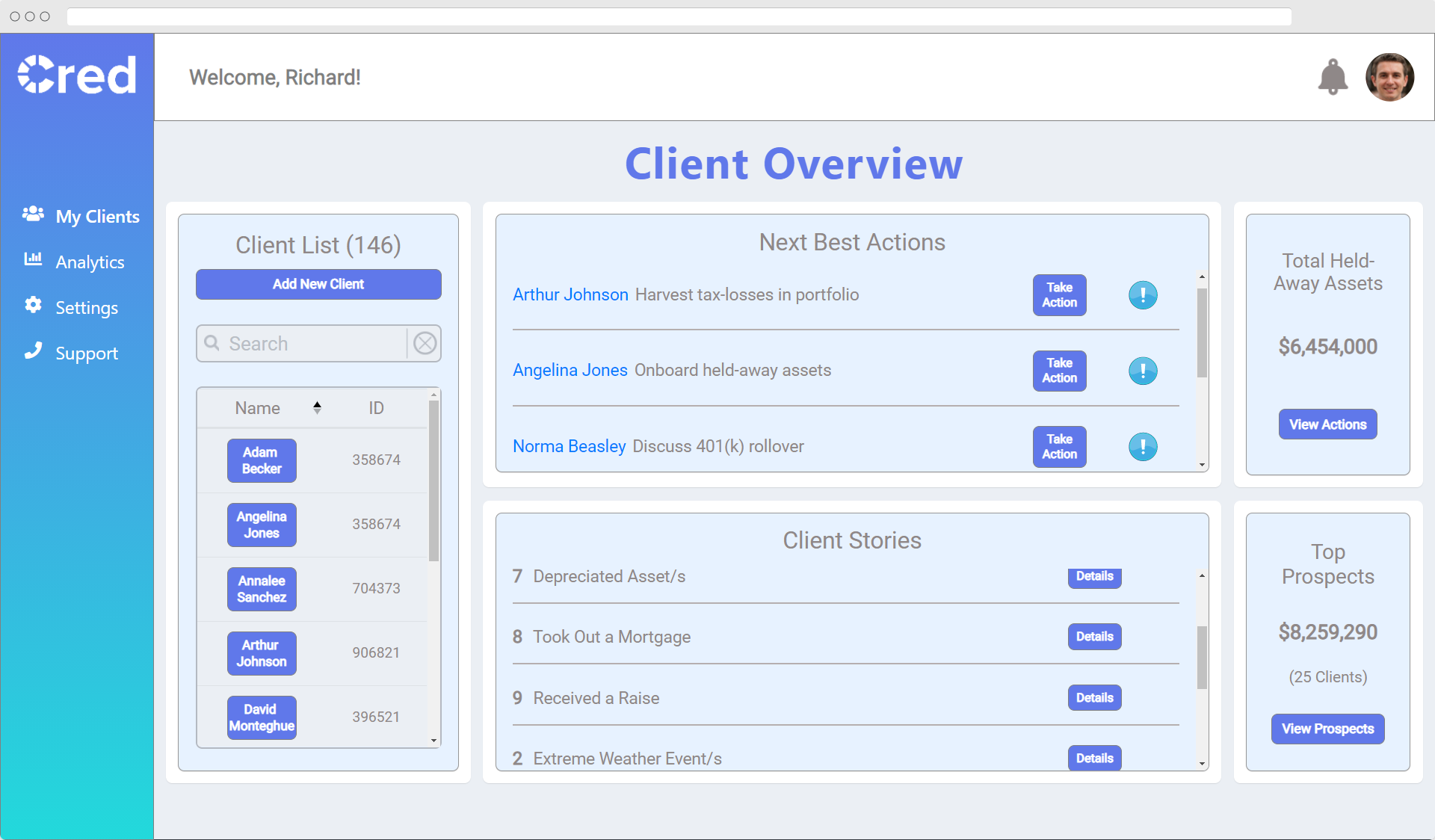 Cred has developed the first comprehensive solution enabling banks to offer "personalization at scale" – family-office-level investment services to a broad client base.
Cred's platform, together with Nexi's Open Banking technology, includes:
The Data Layer, which identifies unique client characteristics in real time
The Framework Layer, which enables a bank to set customizable rules
The Action Layer, which helps automate client-specific, personalized actions in investment management.
With Cred, banks attract more clients, increase wallet share, and utilize analytics to offer an unmatched level of personalized client service in a highly compliant environment.