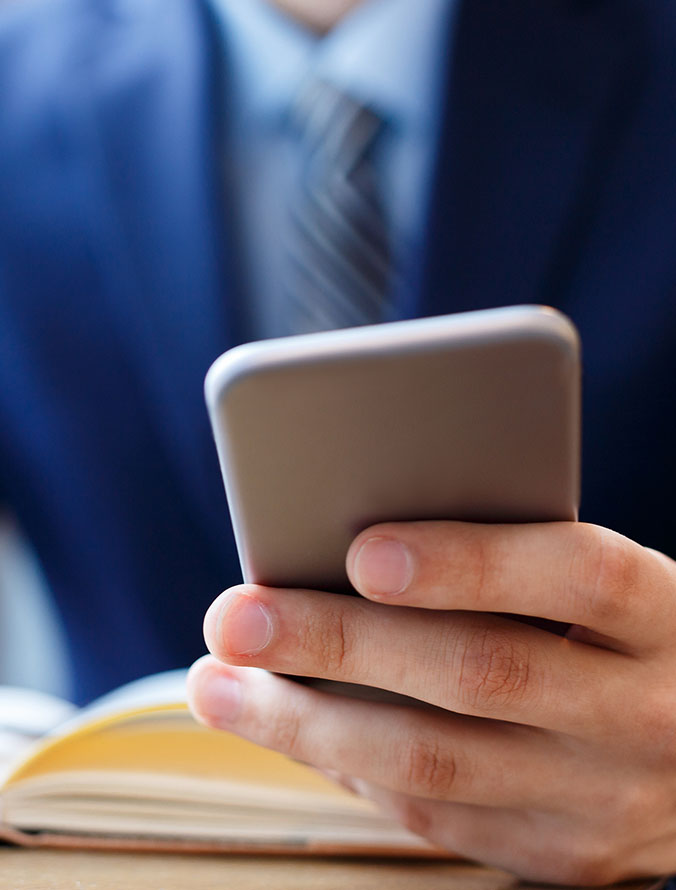 The Nexi E-Mobile Corporate Banking solution is a multi-channel platform available to Banks and their Customers (Corporate/ Large Corporate, SME, Small Business) with the following functionalities:

Integrated in the Bank Systems: online information and instructions, document and invoice dematerialisation, credit / debit / rechargeable card services, payments abroad, and more
CBI Standard: SEPA (SCT, SDD, SEDA) instructions, Credit transfer (beneficiary initiative, foreign and other XML), Bank Slip, Notices, Bills (payment of bills due and unpaid, XML withdrawal outcome), Notification of incoming foreign credit transfer, Reporting (portfolio, advance, balance and movement accounts), Account statement, Securities file, F24 payment, etc.
Payments and Top-ups: Road tax, Pre-compiled and blank post office slips, Telecom Italia bills, University fees, Local taxes, Fines, Health care tickets, Telephone top-ups, Mediaset Premium Smart Cards, prepaid cards and purchase of Vodafone and TIM service cards
Cash Management and Cash pooling: cash flow monitoring, enabling of companies for the Swift network, centralised National and International Treasury management. 
The platform is designed to integrate the E-Invoicing and Certification Authority services provided by Nexi and provides as additional modules:
Aggregators: to meet the specific needs of certain user communities - Trade associations, Credit consortia, Professional firms and supply chain administrative/accounting consultancy services, condominiums, etc.
Investment portfolio management: consultation on the changes of Securities files (CBI)
Foreign operations: for Companies operating on the domestic (SEPA) and international markets
Corporate treasury management: for complete support for the management of information and instruction flows compliant with CBI standards
Large corporate services: with massive data exchange with credit institutions
a2a (host-to-host) service scheduler: application component installed at the user's premises that provides the interface with remote services delivered via web service
Database query: to access the database query services offered by outsourcers of national and European importance
User census: allows collaborative web-based management of the census/variation of users
CRM: to support the help-desk and commercial/marketing areas
Fraud Detection: a comprehensive anti-fraud solution to manage all aspects of fraud management, such as malware, reports of potentially fraudulent transactions and abnormal events related to user behaviour/access. The service includes a first and second-level Help Desk for customer reports, operation monitoring, a service to combat external threats and intelligence and reporting of fraud phenomena.