Interfaces to access the online account
Nexi Payments, as licensee towards International Circuits and Prepaid Card Manager on behalf of the Treasury Banks, will make available to the AISP (Account Information Service Provider) authorized to operate by the Competent Authority, the information relating to prepaid cards in licensing on SIA processors and whose data are already accessible online on the Nexi Payments Owner Portal. This information will be available by Nexi Payments through CBI Globe, the international platform that connects Banks with AISPs, ensuring a higher level of consumer protection.
Digital Corporate Banking

 
Nexi has implemented an omnichannel platform, developed to improve the user experience of the various customer targets (corporate, large corporate, small business) to the utmost and rationalise, through a single front-end, all the application solutions used by Banks to provide services. Nexi's Digital Corporate Banking solution integrates all the CBI services for which Nexi is market leader.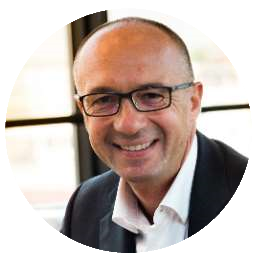 Marco Ferrero – Commercial Director

"We support all Partner Banks, every day, to serve their Customers together, innovate the e-money and payments market and sustain continued growth with higher value for all".