15 years of experience providing IT solutions, value-added administrative outsourcing services, system integration projects, consultancy and training to the banking, insurance and financial-service industries.

Anti-money Laundering and Compliance

Oasi is a market leader in proprietary integrated Software-as-a-Service solutions of all types. A team of qualified specialists, supported by applications experts, provides consultancy and training services for the prevention of risks associated with regulation non-compliance, the design of organization systems, periodic performance monitoring, and Customer services:
GIANOS®, a generator of anomaly indicators for suspicious transactions for money laundering risk management and Customer knowledge and verification, is the most widely used software by Banks, Insurance companies and specialist Financial-product Companies. Customizable with system integration and specificity analysis modules
data storage and recording systems (also provided as Software-as-a-Service)
monitoring of compliance with regulatory and supervisory procedures
AML/CFT risk analysis and related systems support
Law 231/01 and other compliance support
basic and specialised training.

Supervisory reports, the Italian Central Credit Register, Financial Reporting and Risk Management
Oasi provides entities subject to supervision by the Bank of Italy or other European authorities (ECB, EBA, SRB) with proprietary Software-as-a-Service regulatory reporting and compliance solutions. A highly experienced team makes the software adjustments automatically available, thereby ensuring compliance with regulatory, consulting, training, back-office and user-support requirements:
separate and consolidated supervisory reports for less-significant Banks and financial institutions subject to Bank of Italy supervision
individual and consolidated supervisory reports for very-significant banking groups subject to ECB supervision
separate and consolidated financial statements for Banks and other financial institutions
Risk Management solutions for measuring assets at risk using advanced models
EBA data collection for Loan Tape production and Asset quality Review exercises
management reporting and data analytics.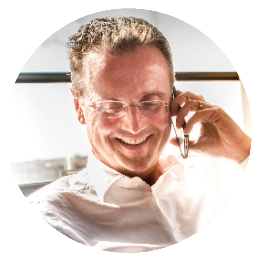 "The numerous technological and regulatory variables affecting business today require the continuous renewal and development of solutions and architectures. Constant innovation enables us to ensure compliance with regulations and offer our Customers effective performance at a level appropriate to our market leadership in anti-money laundering and supervisory reporting. All our services are available as outsourcing".